Lavender & Activated Charcoal Soap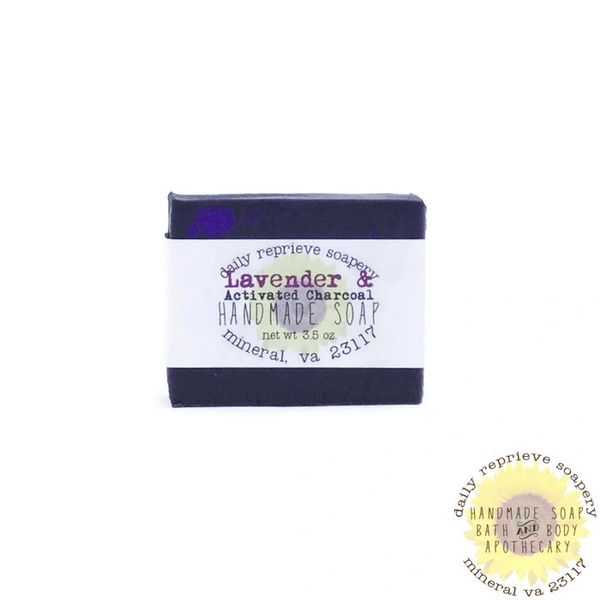 Lavender & Activated Charcoal 

soap is our favorite facial bar. The guys love it too - the gentle cleansing power of activated charcoal may help with ingrown hairs and breakouts. It's a striking black bar with a wisp of dark purple. Consider adding a cedar soap deck to keep it well-drained and handy on your countertop! 
---
 Net wt. 3.5 oz.

---
Ingredients: Water, Rice Bran Oil, Lard, Coconut Oil, Palm Oil, Sodium Hydroxide,Cocoa Butter, Shea Butter, Lavender Oil, Activated Charcoal, Sodium Lactate, Mica.