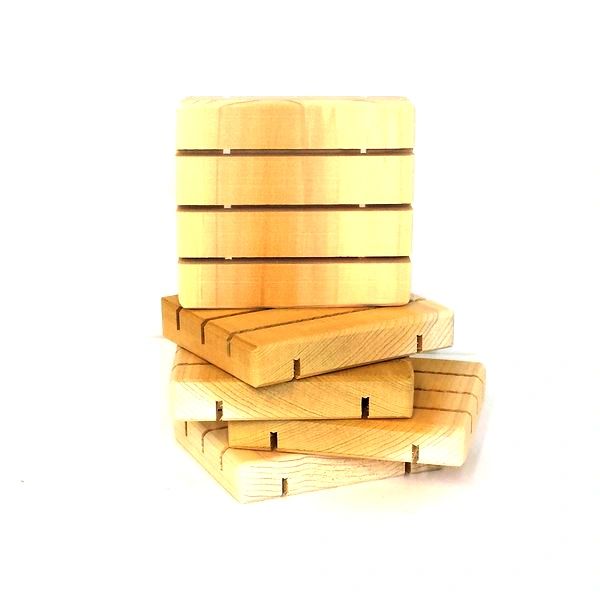 1 (one) natural
Cedar Soap Deck

. Individually cut and sanded; unfinished. 
---
Western Red Cedar (Thuja Plicata) is one of North America's great renewable resources and has one of the longest life spans of any North American softwood~ a natural wood product, authentically sustainable and truly green.
We're proud to offer this handmade product, made by Pete Berry of Threads & Sawdust, in Bumpass, VA.

---

3x3.5 inches. Perfectly sized to hold any of our handmade soaps.