Washing Up Liquid Soap (16 oz)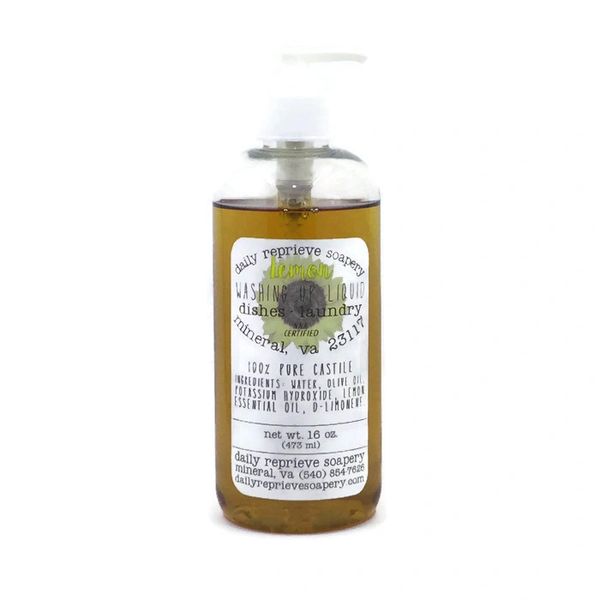 Washing Up Liquid

 soap is a mild, gentle liquid castile soap with D-Limonene (a naturally occurring component of lemon essential oil that's an excellent degreaser) added for extra cleaning. Really gets your greasy dishes clean without being drying or harsh. Also useful in the laundry as a pretreater for greasy stains. Delicious lemon scent.
Generous 16 ounce bottle with white pump for ease of use. 
---
Ingredients: Water, Olive Oil, Potassium Hydroxide, Lemon Essential Oil, D-Limonene.

---
Net wt. 12 oz (355ml)