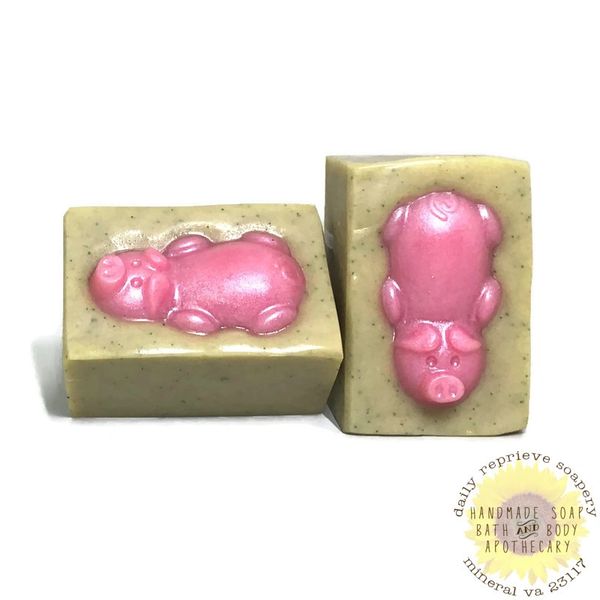 RESTOCK AVAILABLE 2/28/22
This Little Piggy 

is wallowing in his own wee mud bog, ready to help your feet feel fine.

We rounded up three little piggies, each scented with foot-friendly essential oils and loaded with scrubby pumice and smoothing jojoba wax beads.
Peppermint - nice and cool; great for hot days and tired feet.
Eucalyptus - nice for sore feet, great for relaxing.
Tea Tree - antifungal, antibacterial. Great for stinky feet. 
---
Net wt. 4.0 oz (100g)   |   Price is per 1 (one) piggy soap.
---
Ingredients: Lard, Rice Bran Oil, Aloe Juice, Coconut Oil, Sodium Hydroxide, Castor Oil, Cocoa Butter, Shea Butter, Pumice, Sodium Lactate, Cocoa Powder, Rhassoul Clay, Jojoba Beads.