Sandalwood & Patchouli with Oats (vegan)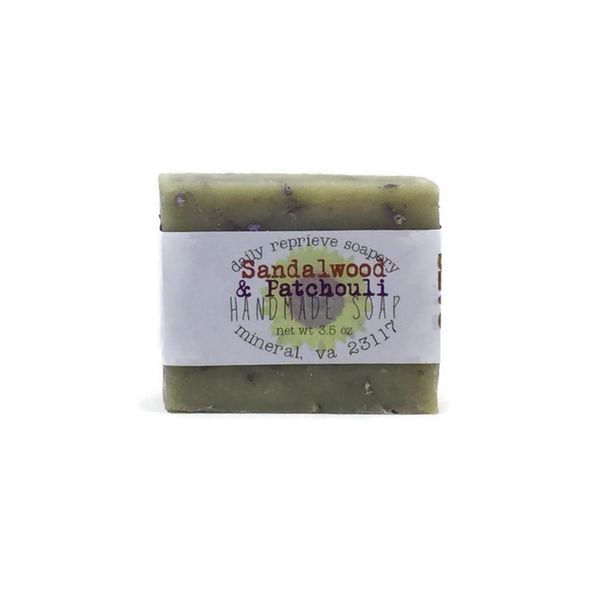 Sandalwood and Patchouli
is a classic combination of much favored essential oils. Adding scrubby oatmeal adds to the experience and leaves you feeling smooth and clean. No dirty hippies here! 
---
Net wt. 3.5 oz (100g)

---

Ingredients: Palm Oil, Water, Coconut Oil, Rice Bran Oil, Sodium Hydroxide, Shea Butter, Castor Oil, Fragrance, Oats.