Sandalwood Deodorant (unisex)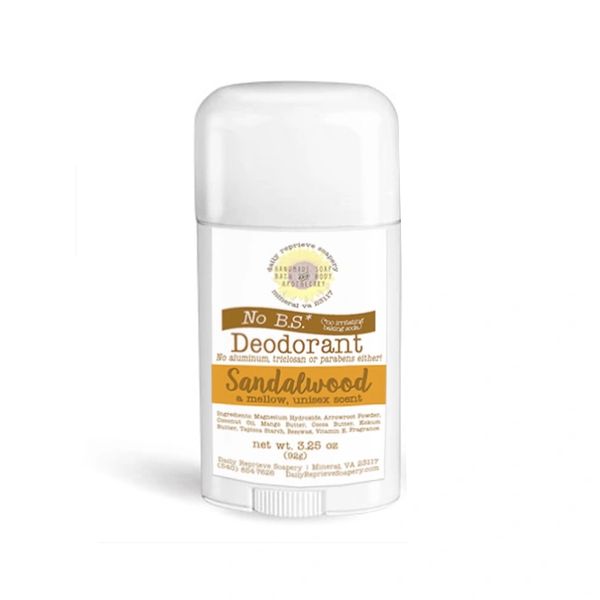 No B.S. deodorant contains all natural, gentle ingredients that have been carefully chosen and tested for their effectiveness. Contains no irritating baking soda; no aluminum, no parabens, and no triclosan. Leaves you smelling great and surprisingly dry, even on the hottest of days.
---
Sandalwood

is a mellow and warm scent that's blended with teak, cardamom and a titch of patchouli. Absolutely delicious but unobtrusive.
---
Ingredients: Magnesium Hydroxide, Arrowroot Powder, Coconut Oil, Mango Butter, Cocoa Butter, Kokum Butter, Tapioca Starch, Beeswax, Fragrance, Vitamin E.
---
Net wt. 3.25 oz (92g)