Rosemary Mint Liquid Scrubby Soap (12 oz)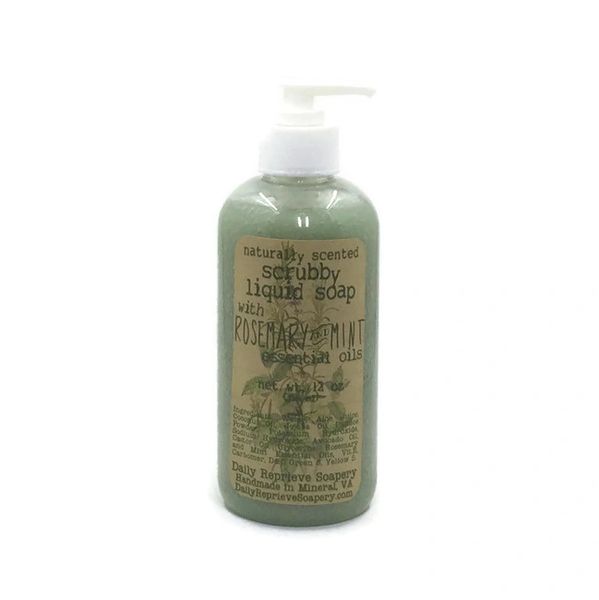 Rosemary Mint

 liquid scrubby scrub is a mild, gentle liquid soap with pumice added for extra scrubbiness. Really gets your hands clean without being drying or harsh! Generous 12 ounce bottle with white pump for ease of use. 
---
Ingredients: Water, Aloe Juice, Coconut Oil, Jojoba Oil, Pumice Powder, Potassium Hydroxide, Sodium Hydroxide, Avocado Oil, Castor Oil, Glycerine, Rosemary and Mint Essential Oils, Vit.E, Carbomer, D&C Yellow 5.
---
Net wt. 12 oz (355ml)