Pumpkin Spice Scented Room Spray (8 oz)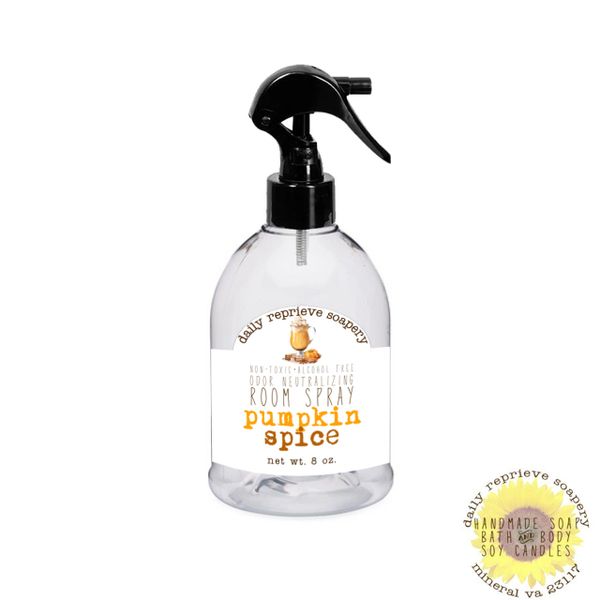 Pumpkin Spice room spray is an alcohol free, water based room and linen spray that is perfect for neutralizing bad odors and/or adding fragrance. My formula contains "Soya Morpholinium Ethosulfate" - a patented and proprietary additive that's derived from US grown soybeans, and has exceptional odor-nullifying characteristics.
Don't just cover up bad smells - nuke 'em! 
Generous 8 ounce bottle with black trigger spray* for ease of use. (*The trigger spray has a lock, similar to a directional switch on a drill. Unlock before use.)
---
Ingredients: Water, Glycerin, Propylene Glycol, Soya Morpholinium Ethosulfate,  Fragrance, Optiphen + (preservative). 
---

Net wt. 8 oz (237ml)