O, Christmas Tree Scented Foaming Soap (7 oz / 200 pumps)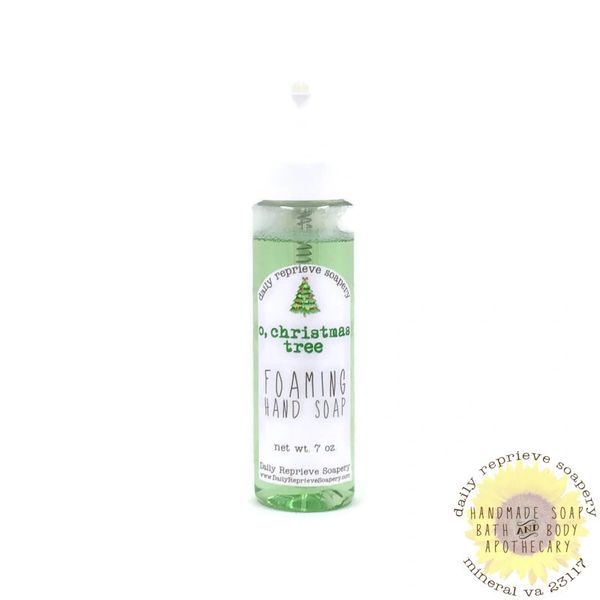 O, Christmas Tree foaming soap is a fun and fragrant way to wash your hands - and possibly encourage your kids to practice good hygiene. 
7 ounce clear bottle with white foaming top. Each "poof" is enough for one thorough hand washing, and my counting stopped after 200 (TWO HUNDRED!) poofs per bottle. 
---
Ingredients: Water, Rice Bran Oil, Sodium Hydroxide, Fragrance, Optiphen + (preservative), FD&C Blue 1, DC Yellow 6. 
---

Net wt. 7 oz. (210ml)