Nag Champa Hand and Body Lotion (8 oz)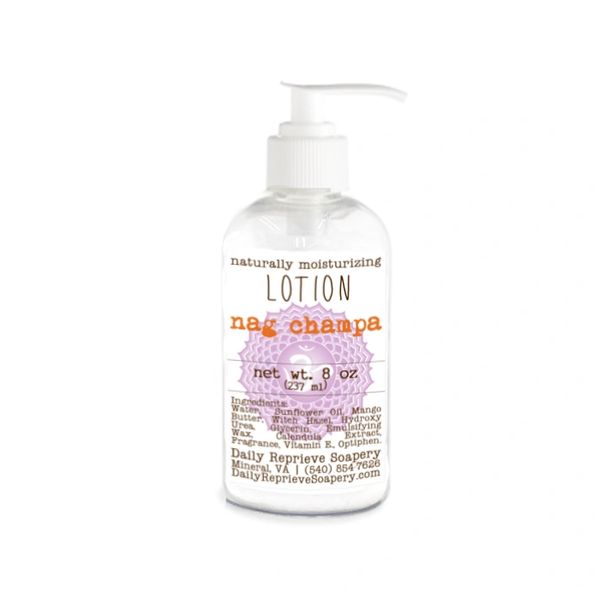 Nag Champa hand and body lotion

is carefully hand made using the finest skin-loving ingredients.You'll love the moisturizing properties of mango butter and sunflower oil. We  put glycerin and hydroxy urea to work as excellent humectants; a little Vitamin E, calendula extract, and witch hazel for extra soothing, and scented it with heady, powdery, rich Nag Champa fragrance. 
---
Ingredients: Water, Sunflower Oil, Mango Butter, Witch Hazel, Hydroxyl Urea, Glycerin, Emulsifying Wax, Calendula Extract, Fragrance, Vitamin E., Optiphen (preservative).
---
Net wt. 8 oz (237ml)