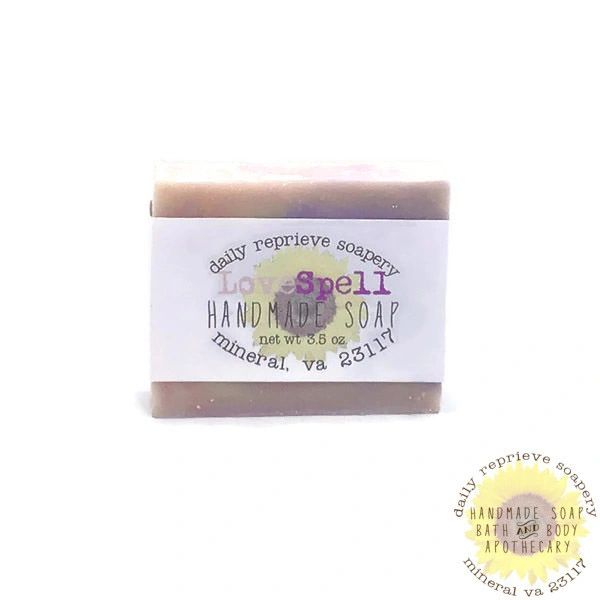 LoveSpell

smells like summer!

 

 It's "a

n absolutely tantalizing fragrance composed of sweet bouquet of mandarin orange, bergamot, and tangerine enhanced by hints of fresh peaches, strawberries, and raspberries on an undertone of white musk". It's especially pretty with swirls of shimmering pearl mica.
---
 Net wt. 3.5 oz.
---
Ingredients: Water, Lard, Rice Bran Oil, 

Coconut Oil, Palm Oil, Sodium Hydroxide, Goat Milk, Cocoa Butter, Shea Butter, Fragrance, Sodium Lactate, Mica.