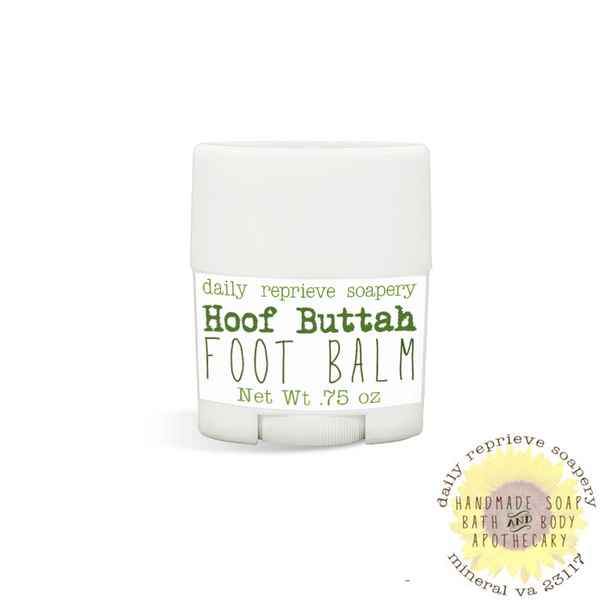 Hoof Buttah

is

 

a

 

delightfully utilitarian concoction designed to help smooth rough feet and care for those awful cracked heels. It's packaged in a convenient and cute little roll-up, just like a little deodorant tube. Apply liberally, especially after a bath orshower, slip on some cotton socks and enjoy the difference in the morning!
---
Ingredients: Water, Safflower Oil, Cocoa Butter,  
Glycerin,
 Stearic Acid, Shea Butter, Lanolin, Cetyl Alcohol, Glyceryl Stearate, PEG-100 Stearate, Dimethicone, Allantoin, Panthenol (Vit. B-5), Aloe Vera, Botanical Extracts (Calendula, Chamomile, Cucumber, Lavender, Rice Bran, Rosemary Leaf, Sunflower), Vit. E., Carbomer, Urea, Essential Oils of Rosemary, Peppermint, Lavender, Chamomile, and Lemongrass; Germall +.
---
Net Wt. .75 oz