Hand Sanitizer 8 oz - Assorted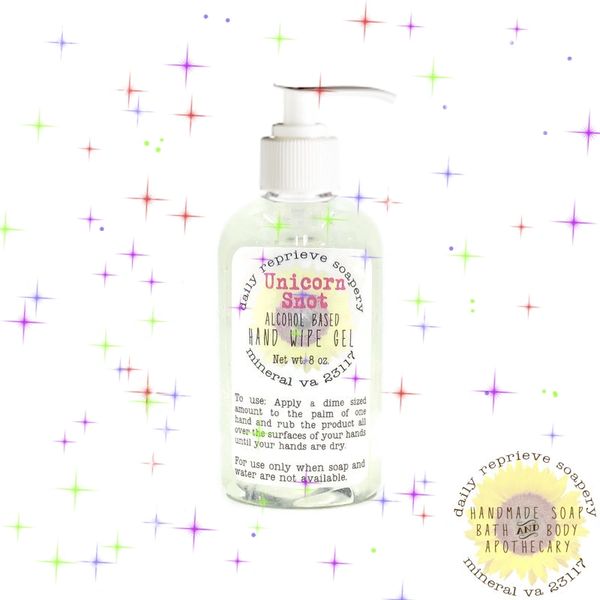 70% ethanol hand sanitizer in a pleasant assortment of scents. Fragrance free also available. For use as needed when soap and water aren't available.
---
Ingredients: 
 70% Ethanol, 
Water, Glycerin, Hydrogen Peroxide, Aloe Vera  Extract, Polyacrylate Crosspolymer, (Fragrance). "Unicorn Snot" has a touch of iridescent glitter. 
---
Net wt. 8 oz