Gold, Frankincense & Myrrh Liquid Soap (12 oz)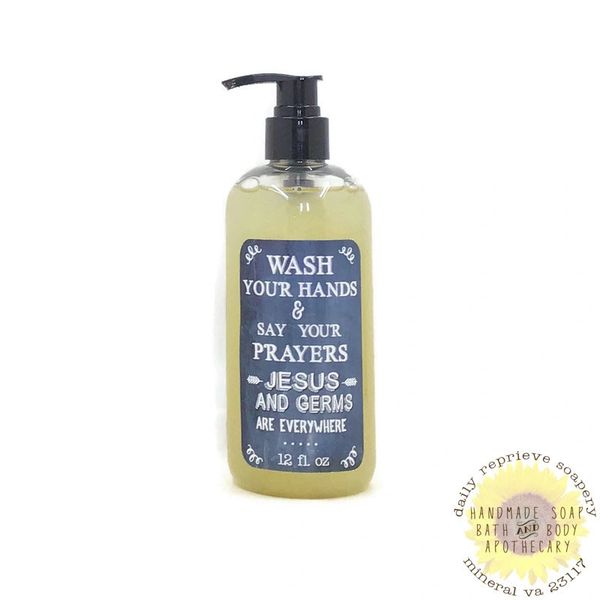 Gold, Frankincense & Myrrh liquid soap is mild and gentle. This is a dual lye process that sequesters and settles for a whole year, so it's crystal clear with a sunny yellow tint from the virgin olive oil - and for this special seasonal soap, we add cosmetic golden shimmer mica and bio-degradable glitter. Grand for sensitive skin, and a delight for anyone to use. We think you'll love it!
Generous 12 ounce bottle with black pump for ease of use.
*Note: Each bottle comes with a front and back label that you can display according to your sensibilities.
---
Ingredients: Water, Olive Oil, Coconut Oil, Avocado Oil, Castor Oil, Potassium Hydroxide, Sodium Hydroxide, Fragrance, Mica, Glitter. 
---

Net wt. 12 oz (355ml)