Cranberry and Fig Soap (with oats)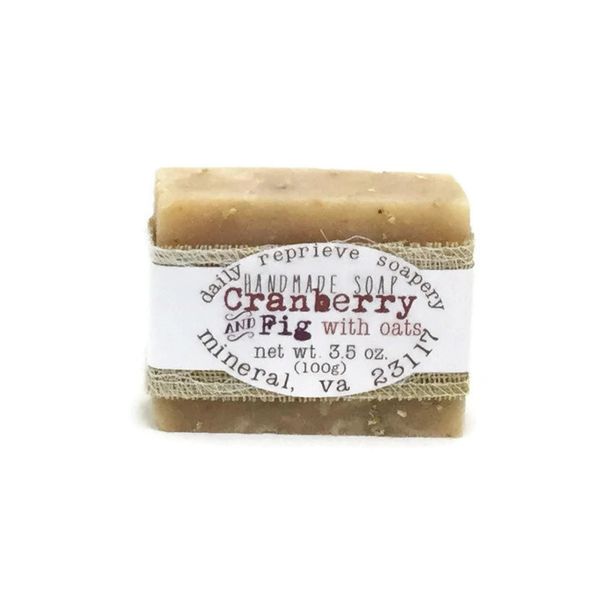 Cranberry & Fig

is a mellow mix of fresh tart cranberries balanced with sun-sweetened figs. Oats lend a scrubbiness that's gentle on your skin! This soap is vegan!
---
Ingredients: Olive Oil, Water, Coconut Oil, Sodium Hydroxide, Palm Oil, Shea Butter, Fragrance, Oats, Kaolin Clay, Iron Oxide.
---
Net wt. 3.5 oz (100g)