Concrete Jungle Goat Milk Soap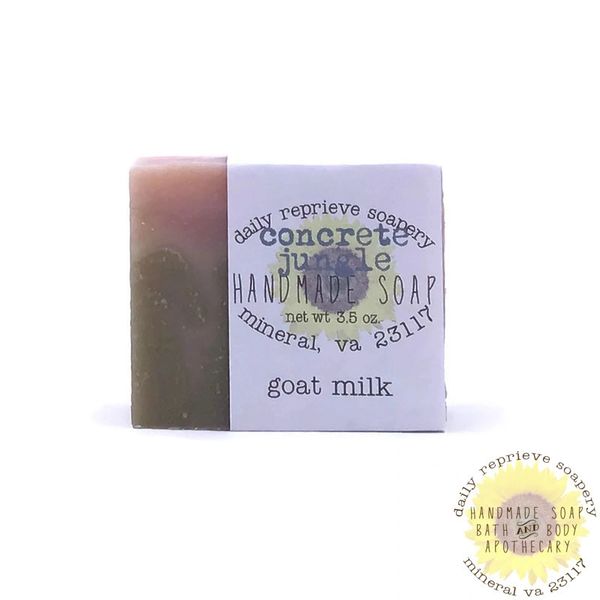 Concrete Jungle

 is slightly scrubby due to the addition of very fine pumice. 

Be whisked away to picturesque beaches! The sun-kissed aroma of tropical fruits, zesty citrus and sweet, succulent watery notes interlace with a playful floral bouquet. Fresh cut island flowers and crisp, green auras come to full bloom, while tangy whispers of exotic spices harmonize delightfully with cool coconut accords, creamy vanilla and light musk. A blissfully fruity island escape!

---
 Net wt. 3.5 oz.

---
Ingredients: Lard, Water, Rice Bran Oil, Sodium Hydroxide, Palm Kernel Oil, Palm Oil, Coconut Oil, Goat Milk, Cocoa Butter, Castor Oil, Fragrance, Sodium Lactate, Mica, Titanium Dioxide.