BRRRx Cold Weather Barrier Balm (3 oz)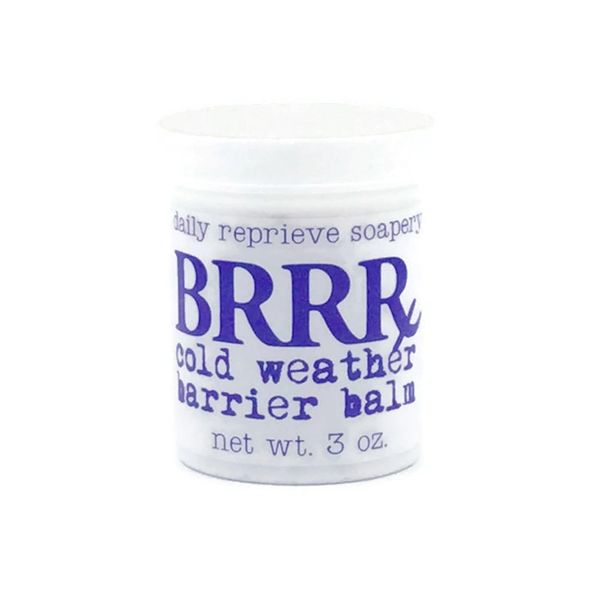 BRRRx cold weather barrier balm

 is fantastic for working hands, especially in Winter. This very special balm has plenty of jojoba oil, shea butter, cocoa butter and lard to soothe your raw knuckles, lanolin to help form a barrier against cold, drying air, and calendula extract for extra soothing. As a soapmaker, I wash my hands 5611849222 times a day and this stuff LASTS. 
---
Ingredients: Sunflower Oil, Cocoa Butter, Beeswax, Lard, Jojoba Oil, Isopropyl Myristate, Shea Olein, Dimethicone, Lanolin, Carnauba Wax, Vitamin E., Calendula Extract.

---
Net wt. 3 oz