Beauregard's Pine Tar Soap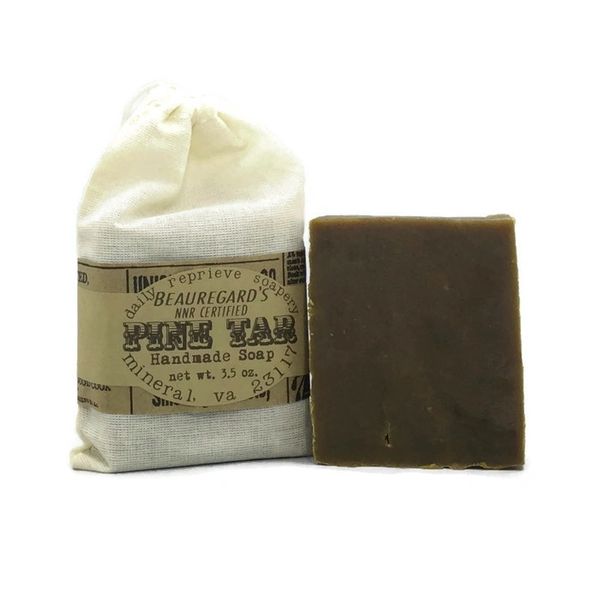 Beauregard's Pine Tar Soap

 is just great to have on hand. Use it to wash up after getting into poison ivy or oak, or to soothe itchy skin. We've used 15% creosote-free kiln burned pine tar, and added a yummy blend of essential oils (fir needle, orange, lemongrass and copaiba balsam). It's actually pleasantly citrusy and pine-y; not stinky in the least.
(Some companies claim it's good for psoriasis, eczema, dandruff, impetigo, and tinea, but I would never dare make such claims.) 
---
Ingredients: Aloe Juice, Coconut Oil, Sodium Hydroxide, Shea Butter, Rice Bran Oil, Goat Milk, Pine Tar (15%), Fragrance.
---
Net wt. 3.5 oz