Beauregard's You Filthy Animal Handy Soap (3.5 oz)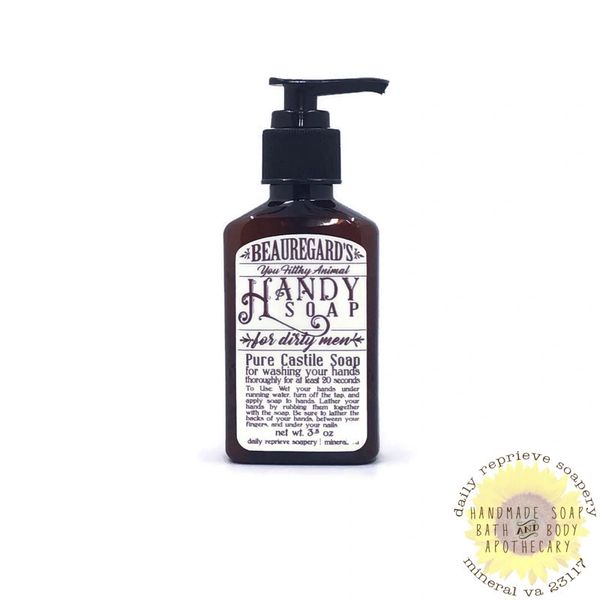 Beauregard's "You Filthy Animal" Handy Soap is JUST for the guys. Use it. Use it often. Wash your damn hands like the grownups tell you. Do it. Choose one of three sexy scents! 
---
Ingredients: Water, Olive Oil, Potassium Hydroxide, Sodium Hydroxide, Fragrance.
---
Net wt. 3.5 oz