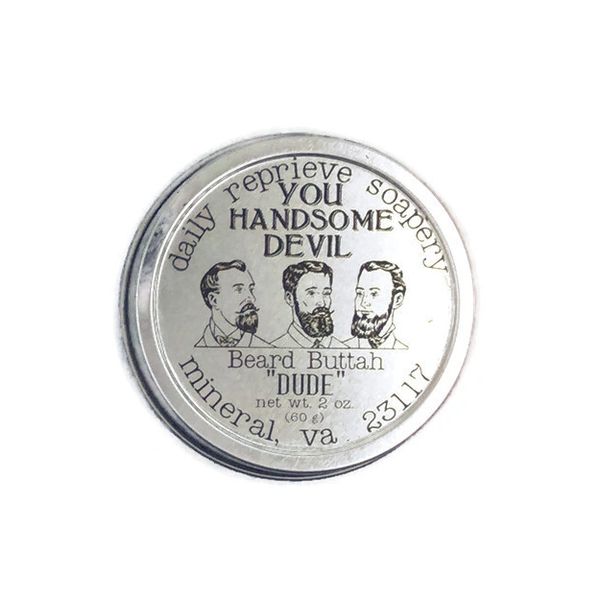 1 (one) metal tin of handmade 

Beard Balm

.
"Dude"

 is spicy, earthy, mellow, smooth. With our proprietary blend of teakwood, cardamom, sandalwood and smoky patchouli in a light, waxy base to help smooth and shape your beard and moustache. 
Are you man enough? Also available as part of our Shaving Kit.
---
Net wt. 2 oz.

---
Ingredients: Cocoa Butter, Coconut Oil, Beeswax, Jojoba Oil, Palm Kernel Oil, Babassu Oil, Shea Olein, Macadamia Nut Oil, Carnauba Wax, Dimethicone, Lanolin, Vitamin E., Sea Buckthorn Berry Oil, Fragrance.