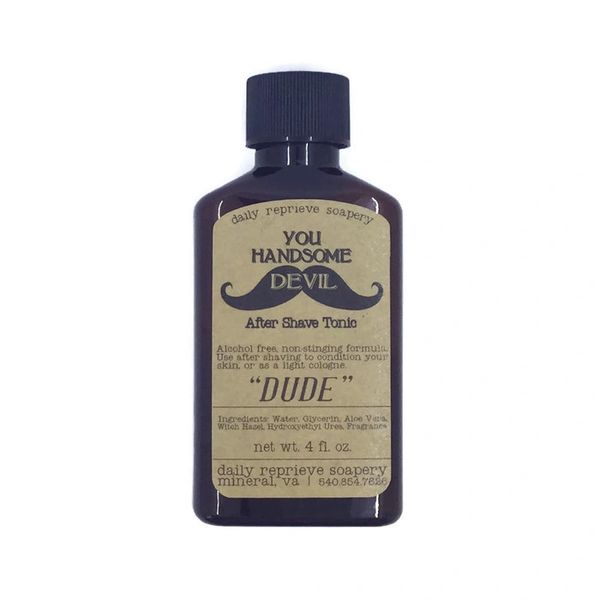 This flask bottle of handmade 

After Shave Tonic

.
"Dude"

 is our proprietary blend of teakwood, cardamom, sandalwood and smoky patchouli in a moisturizing and conditioning splash. Apply judiciously after shaving, or as a light cologne. 
Be kind to your handsome face! Also available as part of our Shaving Kit.
---
Net wt. 4 oz.

---
Ingredients: Water, Glycerin, Aloe Vera, Witch Hazel, Hydroxyethyl Urea, Fragrance.