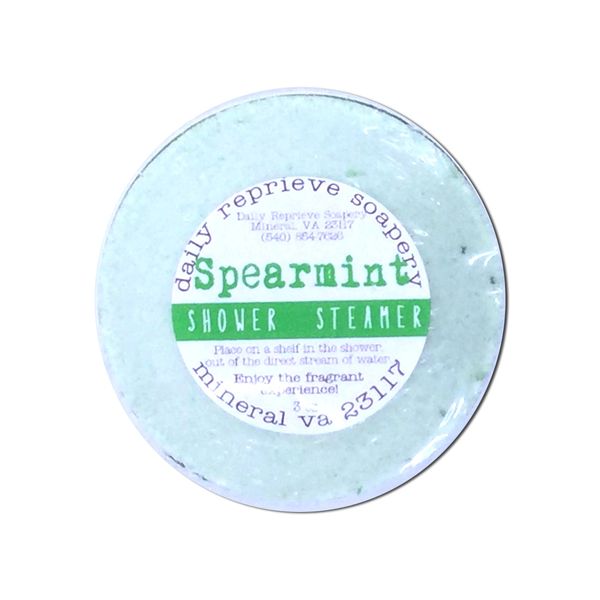 Shower steamers

are fragrant little disks of aromatherapy

,

perfect for

those of us who prefer showers or don't have soaking tubs. The sweet, invigorating scent of

Spearmint

has a balancing and uplifting effect, which makes it beneficial for enhancing focus, positivity, and optimism and for deodorizing unpleasant scents.
---
Directions for use: Place one steamer in a dish on the bathroom counter to fill the room with scent, or on a shelf in the shower, out of the direct stream of water. The steam will slightly activate the disk and release the fragrance.

---
Net wt. 3.0 oz. (each)
---
Ingredients: Sodium Bicarbonate, Citric Acid, Sea Salt, Kaolin Clay, Cream of Tartar, Fragrance, D&C colorant.