Sinus Relief Shower Steamers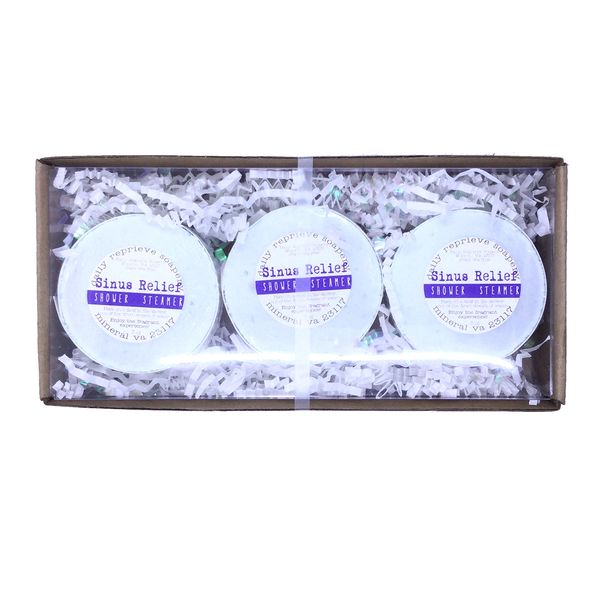 Shower steamers 

are fragrant little disks of aromatherapy

,

perfect for

 

those of us who prefer showers or don't have soaking tubs.

Sinus Relief

is a powerful blend of camphor and menthol crystals, with eucalyptus and rosemary. These little discs pack a real punch of congestion relieving fumes to soothe stuffiness from allergies and seasonal colds. Keep out of reach of children! Sold in a gift box of three. 
Directions for use: Place one steamer in a dish on the bathroom counter to fill the room with scent, or on a shelf in the shower, out of the direct stream of water. The steam will slightly activate the disk and release the fragrance.

---
 Net wt. 3.0 oz. (each)
---
Ingredients: Sodium Bicarbonate, Citric Acid, Sea Salt, Kaolin Clay, Cream of Tartar, Fragrance, D&C colorant.