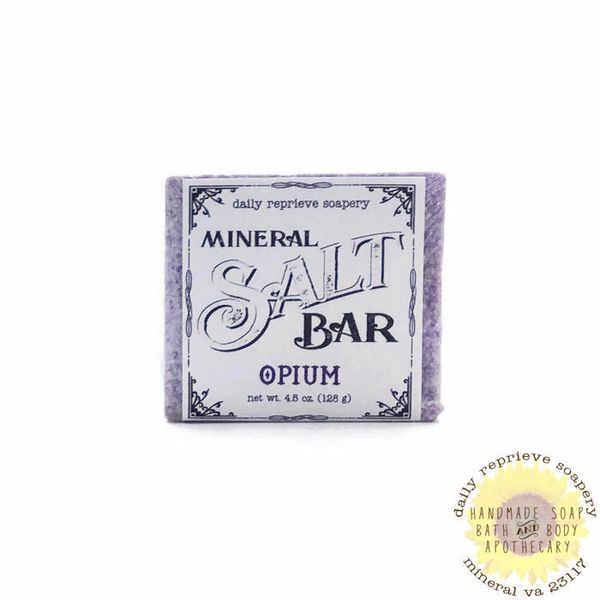 Fragranced in "Opium" - striking notes of mandarin and bergamot are made mystical with middle notes of myrrh and jasmine.
What the heck is a salt bar?
Atlantic sea salt is rich in the following minerals: sodium, chloride, potassium, calcium, magnesium, copper, and zinc.
Comprised of 50% sea salt in a luxurious base of coconut oil and shea butter, our salt bars have a rich, creamy lather and a skin-polishing effect. We let them cure for at least two months before putting them on the market.
---
Ingredients: Coconut Oil, Sea Salt, Water, Shea Butter, Sodium Hydroxide, Castor Oil, Fragrance, Mica.
---
Net wt. 4.5 oz.