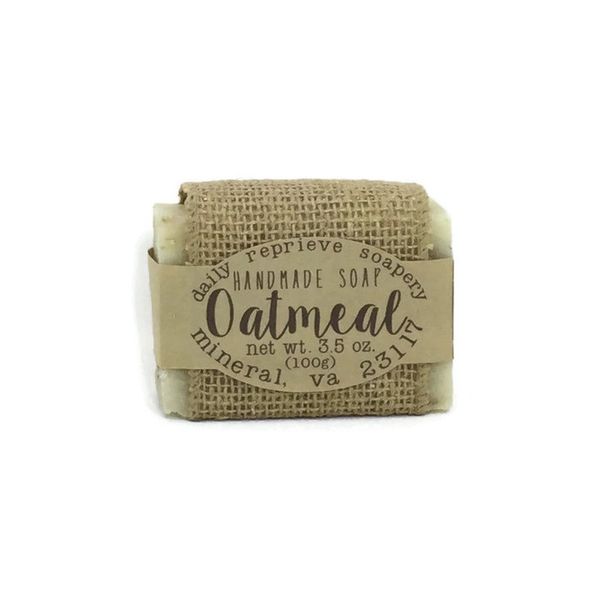 Oatmeal

 is gentle on skin and good for sensitive skin of all ages. Rolled oats in the soap add extra exfoliation if used directly on skin, but colloidal oatmeal makes a milky soothing liquid when worked into a lather using a soap sack or wash cloth. Unscented. 
---
Net wt. 3.5 oz (100g)
---
Ingredients: Olive Oil, Coconut Oil, 
Sodium Hydroxide,
Shea Butter, Rice Bran Oil, Goat Milk, Castor Oil, Colloidal Oatmeal, Ground Oats.