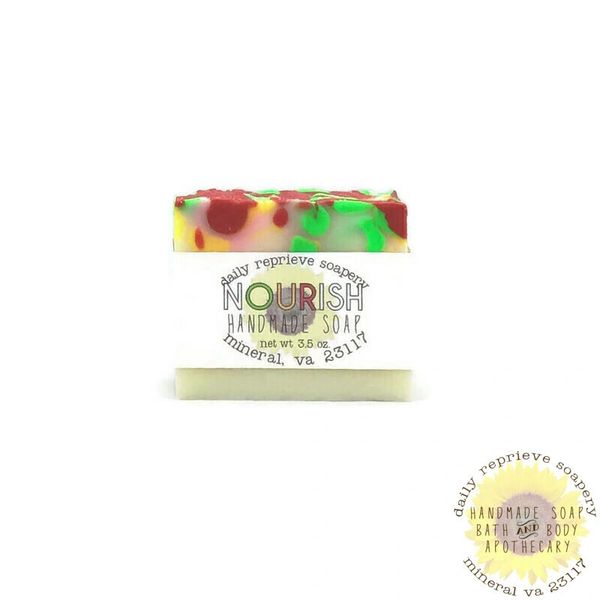 NOURISH 

is the name of an awesome little store in Louisa, Virginia.  We designed this soap to honor all the local growers and artisans that are featured there daily!
---
 Net wt. 3.5 oz.

---
Ingredients: Rice Bran Oil, Lard, Palm Oil,Sodium Hydroxide, Aloe Vera, 

Shea Butter, Cocoa Butter, Castor Oil, Fragrance, Mica.