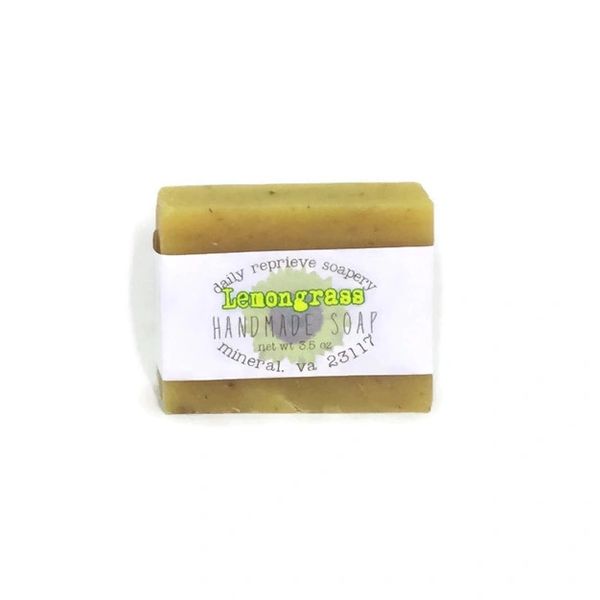 Lemongrass

grows really well for me in Virginia

.

I love using it fresh in soup and soap! For soap, I infuse a light oil with fresh lemongrass for a whole year, then use the infusion in my batter. By special request, this is a good, STRONG lemony lemongrass soap! And it's vegan - but don't eat it.

---
Net wt. 3.5 oz.
---
Ingredients: Palm Oil, Water, Coconut Oil, Rice Bran Oil, Sodium Hydroxide, Shea Butter, Castor Oil, Lemongrass Oil.