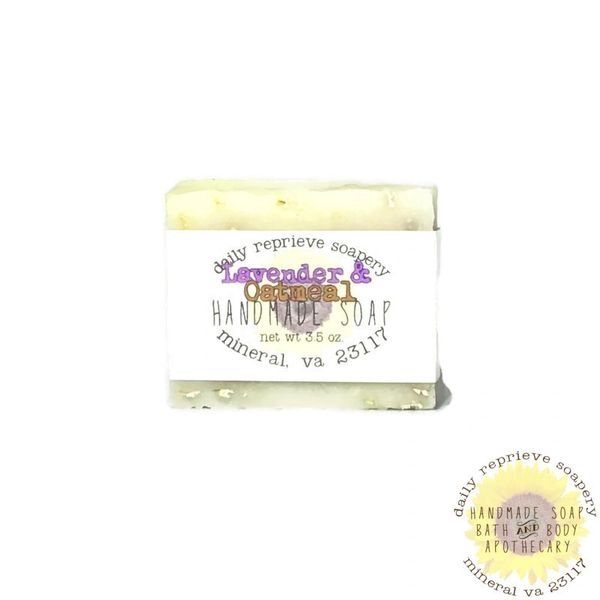 Lavender Oatmeal 

is made with classic lavender essential oil.

 This bar has 15% unrefined shea butter and aloe juice which makes for a lovely, silky smooth lather; goat milk for extra creaminess and soothing; and organic steel cut oats for scrubbiness. 

---

Net wt. 3.5 oz (100g)

---

Ingredients: Aloe Vera Juice, Coconut Oil, Sodium Hydroxide, Shea Butter, Rice Bran Oil, Goat Milk, Castor Oil, Lavender Essential Oil, Oats.