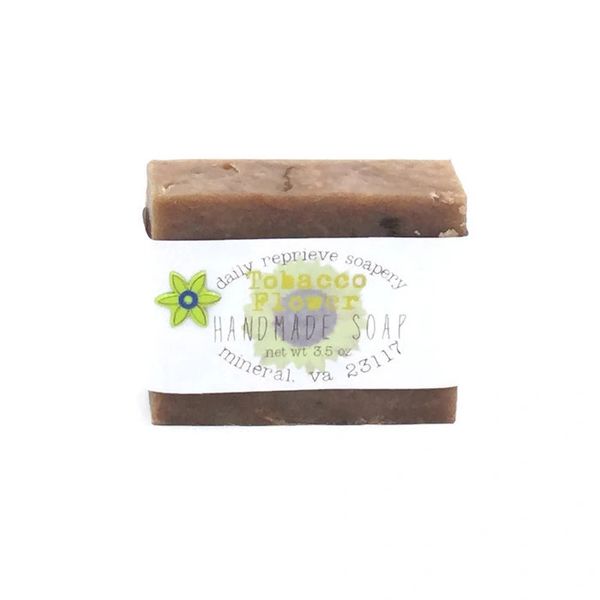 Tobacco Flower 

is musky and rich. Slightly floral but not overly so...and loaded with organically grown calendula petals.

 Get more suds and exfoliate using a 

soap sack

 or 

wash cloth

.  

---

Net wt. 3.5 oz (100g)

---

Ingredients: 

Ingredients: Olive Oil, Water, Coconut Oil, Sodium Hydroxide, Palm Oil, Shea Butter, Fragrance, Calendula Flowers, Red Clay, Mica

.