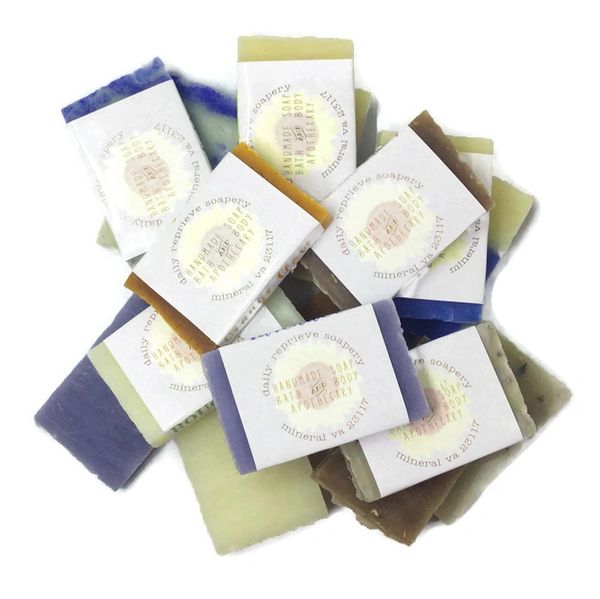 These

Guest Soaps

are miniature versions of some of our most popular scents. Same formula, just smaller - which makes them PERFECT for 

Bathrooms
Guest Houses
Travel Soaps
Office Restrooms
Stocking Stuffers
Gifts

---

Net wt. .75 oz  each (25g)

---

Ingredients: Palm Oil, Water, Coconut Oil, Rice Bran Oil, Sodium Hydroxide, Shea Butter, Castor Oil, Fragrance, Mica.