Green Irish Tweed SALT BAR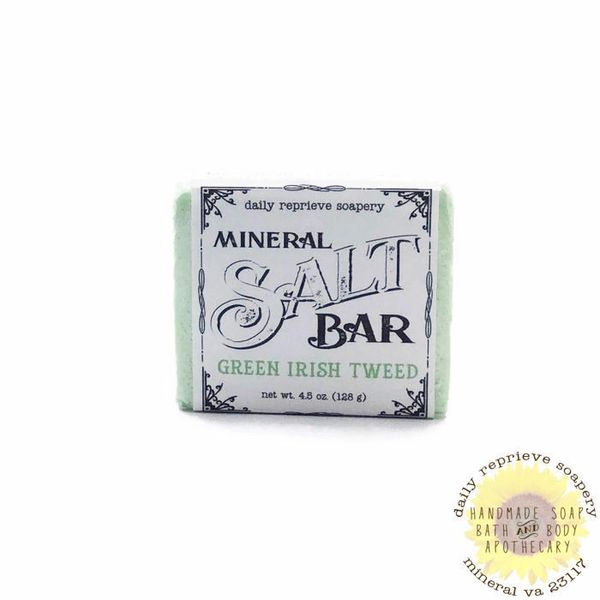 Creed's Green Irish Tweed was created for Cary Grant and later worn by Richard Gere, Robert Redford, Quincy Jones, Prince Charles and Clint Eastwood. This is an elegant, rich, sporty scent with notes of sandalwood, Florentine iris, herbaceous clover, French verbena, violet leaves and ambergris. It's simply what a well-dressed man ought to smell like!

What the heck is a salt bar?
Atlantic sea salt is rich in the following minerals: sodium, chloride, potassium, calcium, magnesium, copper, and zinc.
Comprised of 50% sea salt in a luxurious base of coconut oil and shea butter, our salt bars have a rich, creamy lather and a skin-polishing effect. We let them cure for at least two months before putting them on the market.
---
Ingredients: Coconut Oil, Sea Salt, Water, Shea Butter, Sodium Hydroxide, Castor Oil, Fragrance, Mica.
---
Net wt. 4.5 oz.