Grapefruit Mangosteen Candle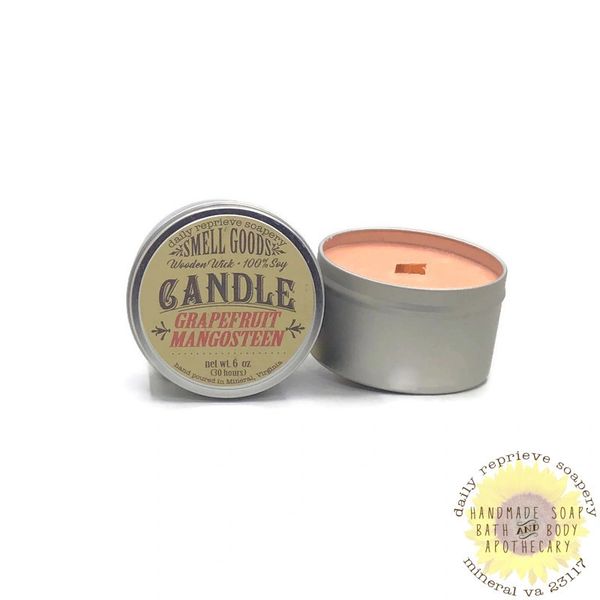 Ripe, tangy Grapefruit and juicy Mangosteen (an exotic fruit that is citrusy and sweet with a hint of peach) is a super refreshing and sophisticated summer fragrance. 
Enjoy year-round; a real favorite for warm summer evenings.
---
Net wt. 6 oz.  |  Burn time = 30 hours.
---
100% USA Soy Wax  |  Recyclable Steel Tin  |  Wooden Wick