Goat Milk Body Butter (8 oz)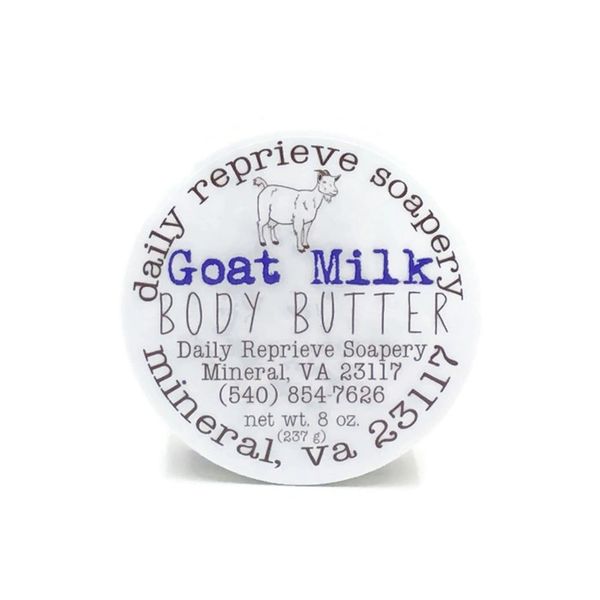 Goat Milk Body Butter

is soothing and a little heavier than our Avocado Body Butter, but an excellent all-over cream, especially in winter when our skin is exposed to forced, heated air and we don't drink enough water. You'll appreciate its thick, rich consistency  - too thick for a pump. Besides glycerin (an excellent humectant), we've added oat bran extract and aloe vera, and of course, goat milk. We left this delightful concoction unscented!
---
Ingredients: Water, Coconut Oil, Glycerin, Sunflower Oil, Stearic Acid, Goat's Milk, Glyceryl Stearate, Sweet Almond Oil, Cetyl Alcohol, Aloe Vera Leaf Extract, Oat Bran Extract, Vitamin E., Carbomer, Caprylyl Glycol, Phenoxyethanol (eco-cert preservative)
---
Net wt. 8 oz (237ml)