Cedar & Sage Soap (vegan)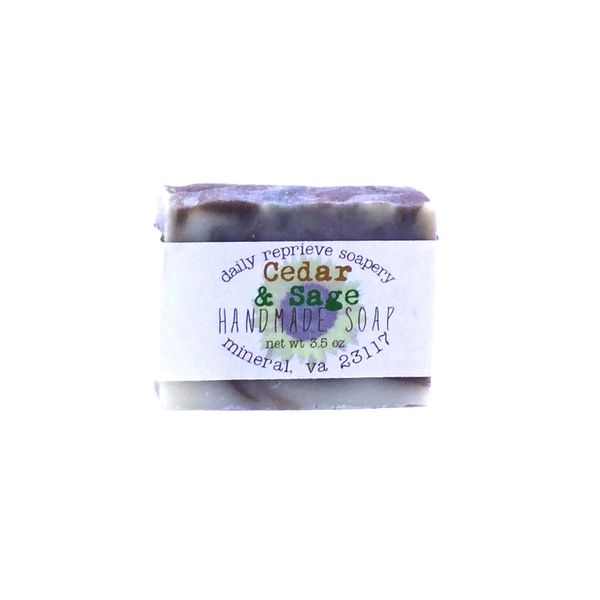 Cedar and Sage 

is woodsy and clean, like a walk through our Virginia forests. This soap is vegan!
---
Net wt. 3.5 oz (100g)

---

Ingredients: Palm Oil, Water, Coconut Oil, Rice Bran Oil, 
Sodium Hydroxide,
Shea Butter, Castor Oil, Fragrance (Cedarwood Virginiana Essential Oil, Clary Sage Essential Oil), Mica.