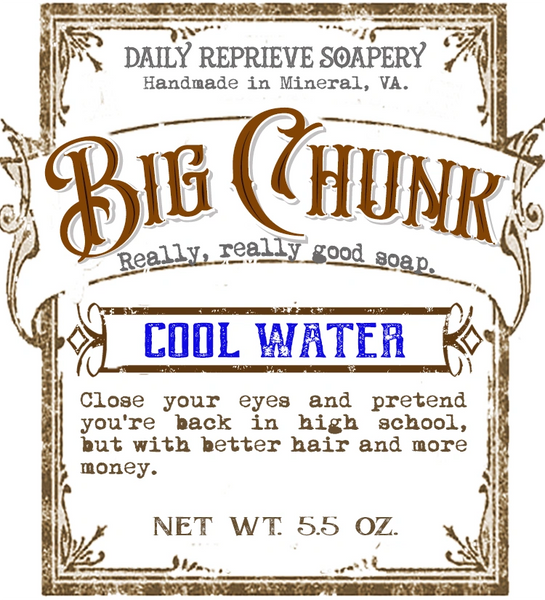 BIG CHUNK SOAP is the same great soap - just bigger!
We've cut these generous bars at 1.5 inches to more comfortably fit bigger hands. Of course, you can cut them in half and get twice the soap (wink), 'cause they weigh in at a whopping five and a half ounces!
Cool Water Fragrance: Close your eyes and pretend you're back in high school, but with better hair and more money.
---
Ingredients: Lard, Water, Rice Bran Oil, Coconut Oil, Sodium Hydroxide,  Cocoa Butter, Shea Butter, Sodium Lactate, Castor Oil, Fragrance, Mica.
---
Net wt. 5.5 oz.