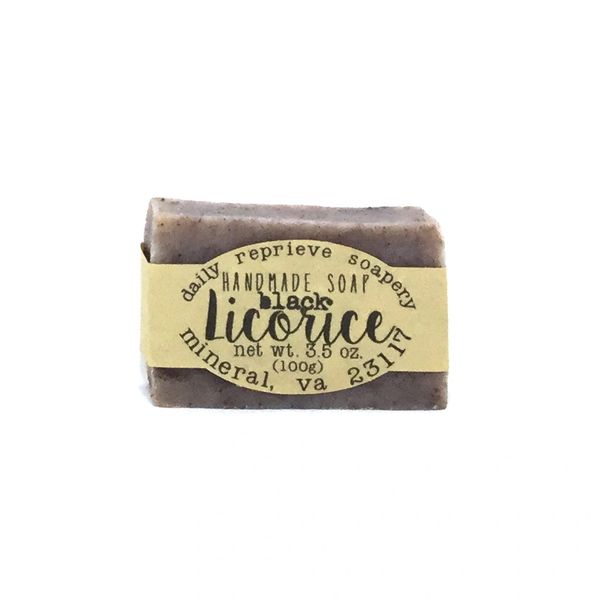 Black Licorice

is one of those things - you either love it or you ... don't. Fishermen have used it for years as an attractant (put a slice of soap in a baggie with your lures)

and as an effective

odor remover. 

It's fragranced with pure Anise Oil (

Illicium verum)

and has black walnut hull powder for a bit of extra cleansing powder. Limited! 
---
 Net wt. 3.5 oz.
---
Ingredients: Olive Oil, Aloe Juice, Coconut Oil, Sodium Hydroxide, Hemp Oil, Sunflower Oil, Avocado Oil, Shea Butter, Anise Oil, Kaolin Clay, Black Walnut Hull Powder.